Michael Rowe's October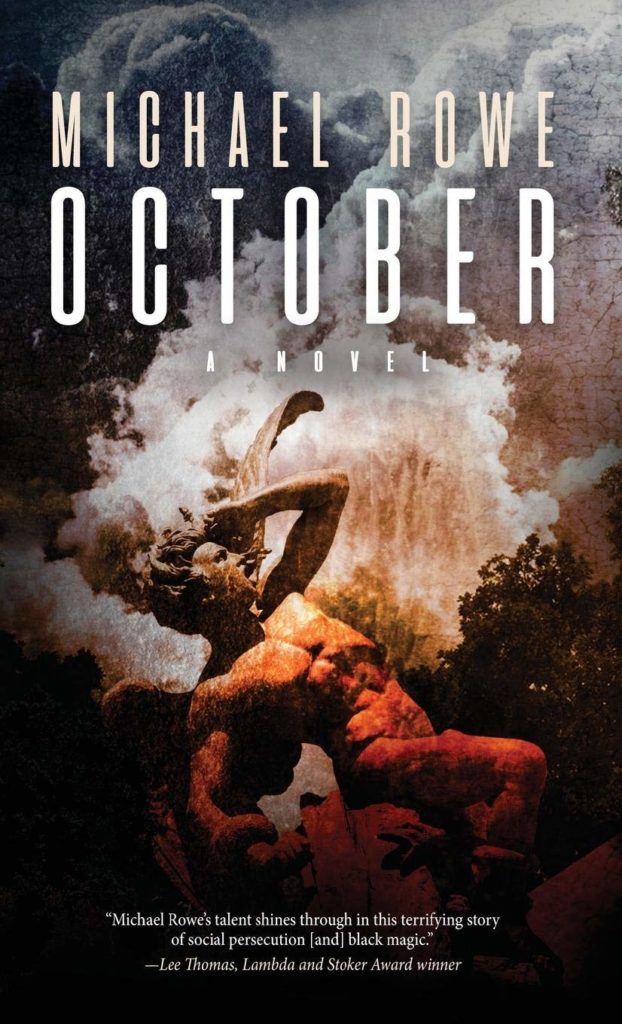 OCTOBER is, in many ways, the quintessential revenge novel. There is the sympathetic hero, Mikey Childress. There's the girl, Wroxy. And there is the villain, Dewey Verbinski. And in this case, an idyllic setting, lovely Auburn, the town that tourists visit in autumn, when the changing leaves burn brightly with color. Where, legend has it, a coven of 12 witches practice dark magic on certain nights of the year.
But some key differences set OCTOBER apart. For example, Mikey is flamboyant, without quite admitting even to himself that he is gay. His entire school, it seems, as well as his own parents, and by extension the town of Auburn, don't like him. During summer are his halcyon days. He spends that season alone, blissfully unabused, since he gets his joy from a vivid imagination, horror novels, horror films, and late night bike rides through the streets of Auburn.
Then September begins: enter the girl, a fiercely independent outcast, who also happens to be a witch. She's there at school when Verbinski trips Mikey, embarrassing him in front of a cafeteria full of laughing students. Jim Fields, whose body he fantasizes about in the privacy of his room, watches as things go flying, and when Mikey's CD Walkman comes sliding right to his feet, crushes it. After the incident, Wroxy approaches him. She's just moved here from Vancouver, and finds Auburn to be a provincial hellhole. Once the two become acquainted, for the next three years they are inseparable best friends.
However, Dewey and Jim hatch a plan to get Mikey beaten up—an act that sets into motion a series of events where Mikey's rage, unleashed, brings him into league with dark supernatural forces.
Rowe's portrayal of a boy, on the cusp of manhood, and abused daily by his peers, is at once nerve-wracking and deeply saddening.
The supernatural horror aspect pales when contrasted with Mikey's abuse, symbolic of what millions of young LGBTQIA children across the nations of Canada and the US have silently endured for decades. I highly recommend this novel to any and all members of the human race.